√ 100% pure Tamanu Oil™ √ 100% pure Coconut Oil √ 100% Volcanic Ash
Enjoy and get rid of common skin problems !
Our Volcanic Earth Skin Care products contains 100% natural ingredients.

Let's say you're pregnant and you've got acne?
Are the products you're using safe for you and the baby?
At Volcanic Earth we offer the best skin care products for acne during pregnancy.

What about skin rashes, blemishes, scarring (including acne scars), psoriasis, eczema, unwanted age spots, stretch marks or wrinkles?
Don't make the condition of your skin worse by aggravating it with non 100% natural products, or products with chemicals inside.
Tamanu Oil™ offers exemplary nutritional support for both normal and troubled skin.
Tamanu Oil™ is used for normal skin, sensitive skin and mixed skin.

Tamanu Oil™ has been used for ages as a natural acne treatment, psoriasis treatment, eczema treatment, but also to heal wounds rapidly.
This oil is a unique skin healing agent that stimulates the formation of brand new skin cells, and is the secret ingredient for many cosmetic products.
This oil is Fantastic for the growth of healthy, soft, glowing skin.

This magic oil is also effective for virtually any skin ailment, including stretch marks, age spots, as a natural dermatitis treatment, acne, acne scar removal and more!
Add to this the virgin Coconut Oil skin care secrets of the ancient Melanesians for some of the most potent, chemical-free skin care for great skin.
Note: not tested on animals !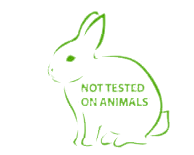 Now Spa & Wellness pure natural ingredients, unique body treatments:
Beauty from deep within the Earth !
100% pure Volcanic Ash [ email us ]
100% pure Coconut Oil [ email us ]
100% pure Tamanu Oil [ email us]