For Spa & Wellness we deliver pure natural ingredients, unique body treatments:
√ 100% pure Tamanu Oil™ √ 100% pure Coconut Oil √ 100% Volcanic Ash

In our own day spa in Oceania Volcanic Earth have combined the benefits of the ancient Japanese and
Volcanic Ash with modern infrared technology.
The ash bath works to de-stress and detoxify your body, burn fat (for weight loss),
boost your immune and cardiovascular systems, increase energy levels, soothe muscular aches and pains
— yes, all while you simply kick back, relax !
(This signature, one-of-a-kind spa treatment is followed by a cool, refreshing shower).

Imagine being buried up to your neck in heated Infrared Volcanic Ash Therapy Baths
- now that's a unique treatment for detoxifying and de-stressing the body.
Also great for losing weight, as well as easing those aches and pains.

Exclusive Spa and Wellness products with pure Volcanic Ash.
Luxurious Fair Trade products [Authentic Recipe], which also contains natural ingredients without chemicals.

Beauty from deep within the Earth !
100% pure ingredients [ email us ]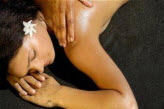 Authenticity and purity is maintained during the entire process.
All ingredients are subjected to a strict quality control and assayed by GCMS and includes a COA.
Based on these ingredients Volcanic Earth offers a unique range of natural skin care products for the skin.
All the basic ingredients are also offered separately:
√ 100% pure Tamanu Oil™
√ 100% pure Coconut Oil
√ 100% Volcanic As
Volcanic Earth products available in large volumes.
Volcanic Earth products are very effective, absorbs quickly into the skin and does not makes the skin oily.
Volcanic Earth products are suitable for all ages & skin type: √ Normal skin √ Dry skin √ Oily Skin v Combination Skin

- Volcanic Earth Facial Cleanser:
Rinsing with water is not enough to clean your face. When your face is clean, it allows the other products you use to work even better, morning and evening. Your skin will look and feel healthier, smoother, and be ready to receive maximum benefits from your other products.

- Volcanic Earth Facial Toner:
your skin will feel softer and look smoother, and redness will be visibly improved. Those with oily skin will see minimized appearance of pores.
Daily use will give your skin what it needs to look smoother, younger, and soft.

- Volcanic Earth Exfoliant:
Help minimize redness, diminish the look of wrinkles, hydrate, and visibly improve uneven skin tone. Environmental damage causes the surface of the skin to become dull, rough, and uneven. Exfoliating eliminates this build up, which otherwise would cause clogged pores, uneven skin tone, and worsen the appearance of fine lines and deeper wrinkles.

- Volcanic Earth Tamanu Oil:
When acne is your concern, research shows that topical treatment with pure original Tamanu Oil is an essential step for achieving clear skin.
You will see fewer breakouts and a reduction in large, red, swollen pimples.
Volcanic Earth Facial Moisturiser:
To protect the skin from UV light exposure, which is the #1 cause of wrinkles, uneven skin tone, loss of firmness, and many other signs of aging.
You will see smoother, radiant skin that's hydrated and healthier-looking. Dry, dull, or flaky skin will be replaced by skin that looks visibly younger and replenished!
√ Ideal for sores
√ Soothes the skin and gives a glossy effect without making the skin greasy
√ For superficial skin problems such as redness, minor wounds, rashes ...
√ For heavy and tired legs

- Volcanic Earth Facial Night Cream:
Cell renewal and skin rejuvenation happens mainly at night: the growth hormone that builds and repairs body tissue is secreted during deep sleep, so 'getting your beauty sleep' isn't just an old wives tale. Boost yours with one of the Facial Night Cream by VolcanicEarth.
Volcanic Earth Clay Mask:
If you have oily or acne-prone skin, clay masks are a must-have. They soak up all traces of dirt and grease. They're also simple to use.
VolcanicEarth Purifying face mask contains natural volcanic clay and specially formulated ingredients
such as Tamanu Oil ™, Coconut oil, for intense skin care to inter alia include excess sebum, while the skin is cleaned thoroughly.

- Volcanic Earth Eye Cream:
The eye area is one of the first places to show signs of aging, and we can unequivocally tell you that great skincare plays a pivotal role in that anti-aging fight.
Eye cream is often placed as an afterthought or unnecessary extra. Sometimes, it's even forgotten.
• Fine lines
• Crow's feet
• Dark circles around the eyes
- Volcanic Earth Hand Moisturiser with pure Frangipani
Hands can suffer from frequent washing and disinfecting your hands.
Volcanic Earth Hand Moisturiser softens, hydrates, nourish, restores the skin and does not make the skin oily.
The skin on top of your hands is much thinner, has less sebaceous glands, it can become dry very quickly.
Repeat application of our Hand Moisturiser throughout the day for extreme dry hands.

- Volcanic Earth Hand Scrub with pure Volcanic Ash
Unique to our Hand Scrub is that it is not necessary to rinse with water after scrubbing your hands.
Volcanic Earth Hand Scrub is besides a scrub also a nourishing hand cream.
The scrub ex foliates, cleanses, stimulates blood circulation,
softens the skin and gives the skin a subtle fragrance of Frangipani.

- Volcanic Earth Foot Crème with pure peppermint Oil
Peppermint oil is a very useful powerful essential oil with antimicrobial properties.
Volcanic Earth Foot Cream helps to relieve skin irritation, itchiness, skin redness. Soothe tired feed and increase circulation.
Hydrates, nourishes, restores your feet to a youthful appearance. Gives the skin a subtle scent of Peppermint

- Volcanic Earth Foot Scrub with pure Volcanic Ash
Subtle odour of Peppermint - Volcanic Earth Foot Scrub.
Volcanic Earth Foot Scrub helps to slough away rough patches of hardened skin, to leave feet soft, smooth.
Helps to relieve skin irritation, itchiness, tired feet. and increase circulation.
Gives the skin a subtle scent of Peppermint.
Free shipping in Europe* (*EUR1) on all orders over € 20,- !